EZ-JIB CAMERA CRANE
The EZ Jib arm is a portable, user friendly and the most versatile Jib arm in the production industry. Cost effective, user friendly and versatile are the attributes that set the EZ Jib arm apart from all others. Add production value and get the sophisticated look of moving camera shots in your productions.

Compatible cameras: Red Epic-X, Red One, Canon 5D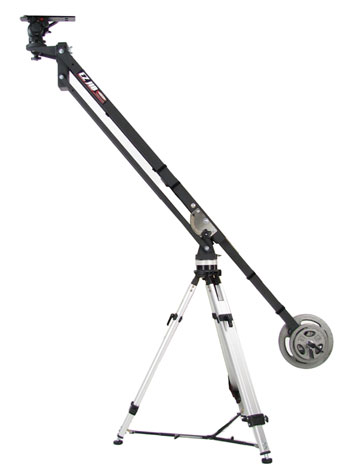 Weight = 24lbs/10kg
Camera Capacity = 23kg
MInimum Folded Length = 132 cm
Maximum Height with Extender 5 meters
Undersling capable
Field Monitor available with kit

We have this camera crane for hire in the South Island of New Zealand. Please email us for competitive camera rental rates.

Our Work
Our Camera Equipment
Corporate Information
Gin-Clear Media is based in Te Anau, New Zealand and is a multi-media company whose enterprises include leading feature films, websites, events and exhibitions.