For the last six weeks we have been in full production of our next feature film "HATCH" which documents the world's most extraordinary insect hatches and the amazing fly fishing that accompanies such events. We have been shooting in Poland, UK, Slovenia and New Zealand with more locations to be visited over the coming months.
The most exciting part of this new project is that we decided that only one camera was capable of delivering the images that these unique natural events deserve. That camera is the RED One Camera from RED Digital Cinema. The camera has revolutionized Hollywood and with its incredible technical capabilities wildlife cameramen have begun to adapt it to suit their needs. Using special lens and recording devices we were able to film mayfly hatches as they have never been seen before. The footage is breathtaking!!
Gin-Clear Media is proud to have been the first fly fishing media company to shoot on RED One and there will be plenty more to come. Watch this space.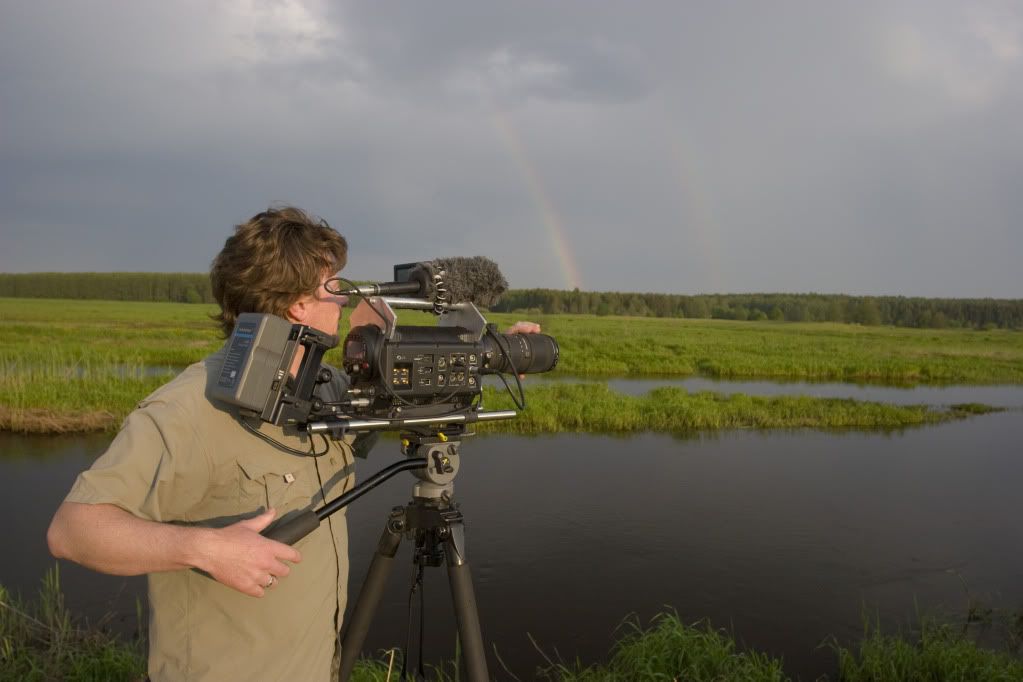 Photo : Paul Fiedorczuk